Description
6.0″ QHD+ OLED FullVision Display
F1.6 Crystal Clear Lens
Cine Video Mode
Point Zoom
Wide Angle Cameras
LG V30 +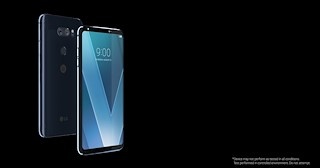 Balanced Design
Sturdy and Seamless
Behold the bezel-less beauty. With its seamless curves and balanced 2:1 ratio, the LG V30 gives you full immersion while still fitting in your hand.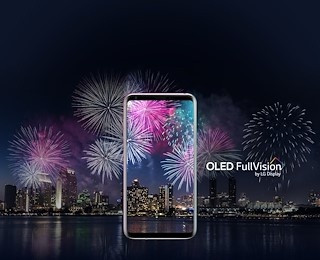 6.0″ QHD+ OLED FullVision Display
See More, Hold Less
Pixels that impress. LG's revolutionary OLED display incorporates plastic for higher flexibility with breathtaking color accuracy. Combined with FullVision technology, the LG V30's 6.0″ display makes your vieweing experience a real treat.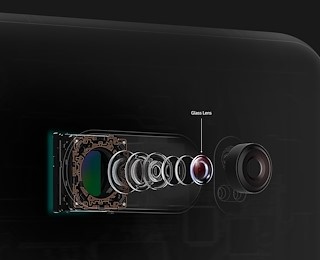 F1.6 Crystal Clear Lens
Let There Be Light
Let in the light to take clearer and brighter photos. The LG V30's F1.6 glass lens dramatically improves dynamic range and low-light capabilities. Get the perfect shot, in any environment.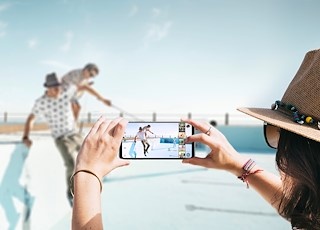 Cine Video Mode
Be Your Own Director
Capture the professional film look. Cine Video Mode gives you more vivid colors and greater dynamic range, just like real film. Meanwhile, the LG-Cine LOG profile and HDR10 sensor create dramatic film styles for truly cinematic storytelling.
See more about Cine Video Mode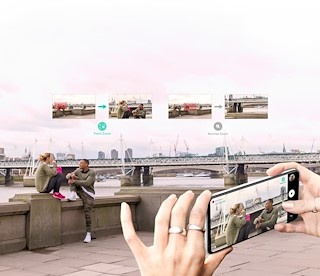 Point Zoom
Total Zoom Control
Lights, Camera, Zoom! Preset zoom speed, location, and motion for a shot straight out of the movies. Smooth and controlled Point Zoom lets you shoot videos like a Hollywood cinematographer.
*Standard lens only.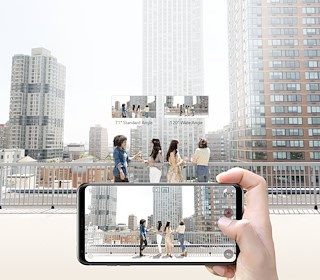 Wide Angle Cameras
Capture the Bigger Picture
Capture brilliant wide-angle shots with less round-edge distortion. The rear dual camera has both a 16MP lens and a wide angle 13MP lens – great for group shots or landscapes. Plus, the front wide angle 13MP camera helps you fit everyone into the frame for selfies!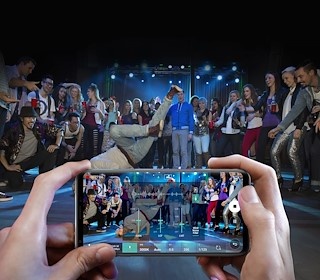 Hi-Fi Video Recording
Awesome Videos, Epic Sound
Record pristine Hi-Fi sound wherever you go! Use the LG V30's directional receiver as a quality mic to capture superb sound, unmuffled and distortion-free, even in loud and noisy environments.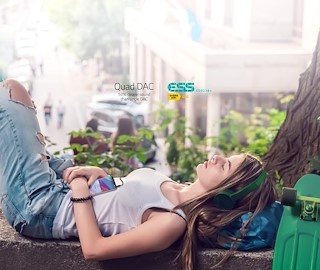 Hi-Fi Quad DAC
Let Every Detail Move You
It's like having your own private concert. The LG V30's Hi-Fi Quad DAC playback lets you enjoy music that sounds as rich, full, and layered as a live performance. Enjoy startling clarity with lossless file formats that ensure you never miss a beat.
See more about Hi-Fi Quad DAC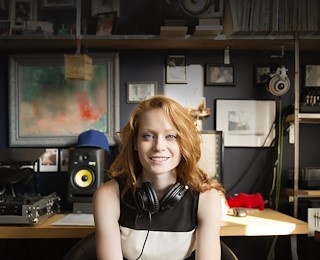 Premium Listening
Tuned to Your Taste
Have your audio tuned the way you want it. Tweaked and adjusted to your tastes and environment, LG's Sound Presets and Digital Filters add professional reference sounds so you can enjoy richer, fuller music at home or on the go.
See more about Premium Listening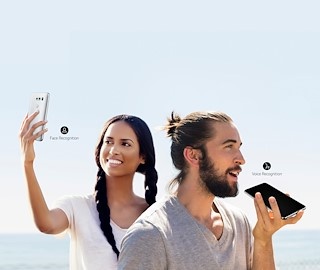 Voice / Face Recognition
Always Knows It's You
The LG V30's improved facial recognition technology helps you unlock your phone quicker and easier, without swiping or inputting numbers. Meanwhile, its enhanced voice recognition technology can recognize and be set to respond only to your voice, making Google Assistant more accurate, secure, and seamless every time.
See more about Voice / Face Recognition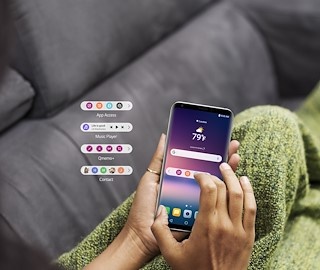 Easy Reach
Enjoy better control and accessibility. The Floating Bar adds easy-to-reach customization without distracting you from the task at hand. Dock your favorite apps, move anywhere across the screen, and instantly access music, notifications, contacts, and more.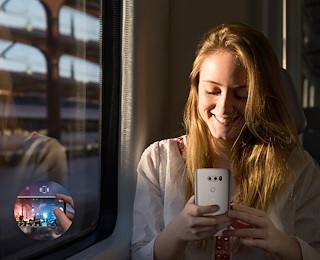 Haptic
The Human Touch
Use the tactile approach for added precision. Emotional Haptic feedback makes purchases, precise camera adjustments, and notifications a multi-sensory
experience.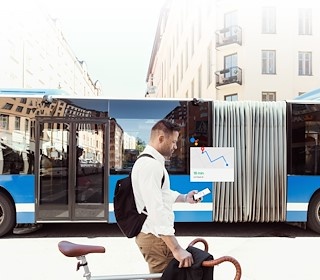 Google Assistant
Your Own Google Assistant
The Google Assistant makes everyday life easier – get answers, manage tasks, find photos, and book reservations. To get started, just say OK Google.
See more about Google Assistant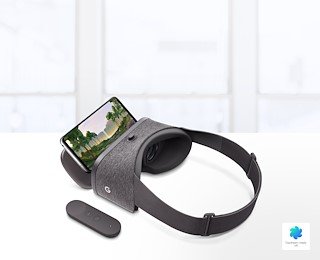 Google Daydream-ready
Now with VR
The LG V30 is LG's first Google Daydream-ready phone. Combined with the LG V30's 6.0″ OLED FullVision Display, prepare to experience an expanded variety of VR-immersive applications in your favorite games, movies, and videos.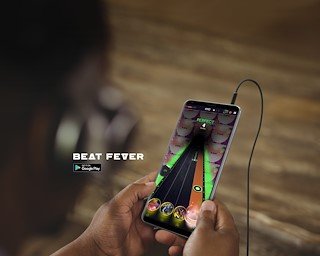 Google Game Promotion
Beat Fever
Featuring today's hottest hit songs, Beat Fever is a mobile music game where you can immerse yourself with music fans and world renowned artists. Personalize your character with 3 exclusive outfits and bring your character to life with a custom emote animation. It's an offer worth over $100, exclusively for LG V30 customers.
• Valid for one promotional in-app purchase (IAP) item for Beat Fever game on Google Play.
• Limit 1 IAP item per user(V30 user only). Valid where content available. Age restrictions apply.
• While supplies last. Redeem by October 14, 2018.
• Contact the game developer for questions about games that you have downloaded for free.